Horns of a Dilemma: Chinese Diaspora's Covid-19 Conundrum
No. 43
Greetings from Chinarrative. 
In a previous issue, we featured a story about how Covid-19 had left one Chinese writer living in the U.S. feeling vulnerable after President Trump insisted on calling it "the Chinese virus."
But what about Chinese people who return home to escape from the pandemic that continues to spread abroad?
In the U.S., many Chinese nationals have experienced both subtle and not-so-subtle racism. Life in China isn't much better though, with cybernationalists taking aim at them for bringing back the virus.
In this installment, a version of which first appeared in Beijing-based media outlet Pandaily, Chinese reporter Caiwei Chen spoke with four compatriots in U.S. who had gone abroad because they cherished the chance to immerse themselves in another culture. But in the wake of the virus, people like them face harassment from nationalists online who blame them for their inter-cultural role.
As one interviewee says:
We overseas Chinese tried hard to be part of the solution, but are constantly considered as the cause of the problem.

Update from Chinarrative: Beginning this issue we're adopting a tipping model. If you enjoy Chinarrative, please consider helping us pay for translations and other editorial costs by subscribing below or donating via Patreon here. You can also opt to become one of a very limited number of founding members!
Follow us on Facebook and Twitter. Past issues are archived here. Check out our website. Thoughts, story ideas? We can be reached at editors@chinarrative.com. 
---
Horns of a Dilemma: Chinese Diaspora's Covid-19 Conundrum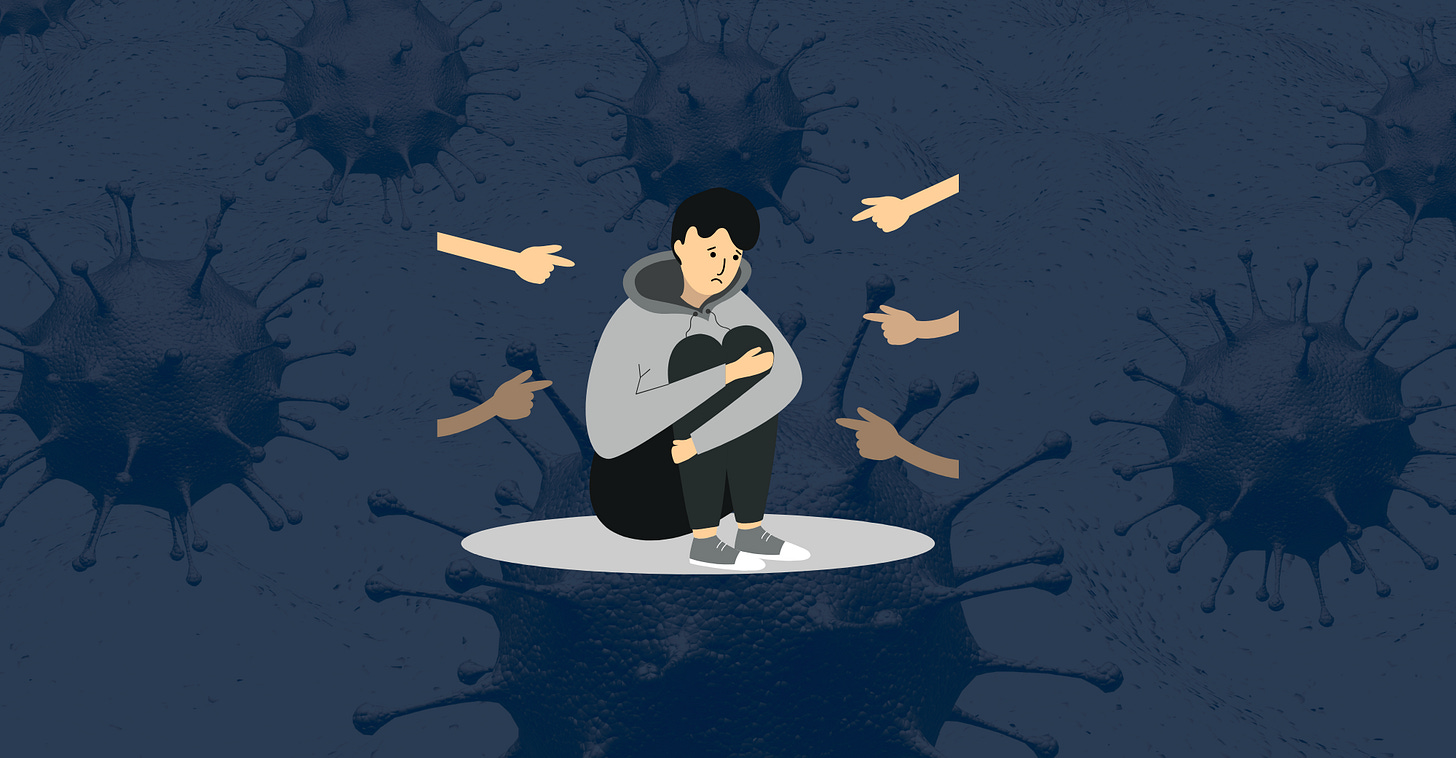 Courtesy: Caiwei Chen
By Caiwei Chen
Twenty-six-year-old Kevin Lai felt lucky to catch the last flight back to the U.S. after his brief visit home to China during Spring Festival, before the massive lockdown kicked in.
What he didn't expect was to relive the same virus outbreak all over again in California, where he currently resides. This time in a more heart-wrenching way.
An employee of online retailer Amazon.com, Chinese national Kevin first felt something was wrong when playing basketball with friends in his neighborhood.
"Coronavirus!" an irritated American shouted as he passed Kevin and his friend, who is also of Asian appearance. 
In the following weeks, he and other Chinese living in the U.S. watched the exponential spike in Covid-19 infections in Hubei province and across China. Together with members of his alumni association, Kevin scoured shops and pharmacies to see if they could buy more medical supplies to send home and ease shortages in Wuhan.
The pandemic didn't create racism. Instead, it exposed it, as the fear of the virus was projected onto a specific group. Earlier in the year, when news about the spread of the virus in China was at the front of the minds of the Chinese diaspora, most Americans still didn't take coronavirus seriously, dismissing it as nothing more than an urban myth.
Nicole Tan, a graduate student at Columbia University, was among the first to wear a mask on campus. However, at the time, her awareness of the upcoming public-health crisis was greeted with thinly disguised malice. She was sitting on a school bus one night when a Caucasian man gave her a look of disdain. She said:
I really didn't want to go to class for a couple of weeks. I was afraid of getting infected if I didn't wear a mask, while worried about being discriminated against if I did.
In the case of her friend, Sophie Shi, 23, one potential employer refused to shake her hand at a career fair at Cornell University, where she was a graduate student.
Later, as the severity of the pandemic became apparent, Chinese people in the U.S. became targets for blame, but not just at the hands of Americans.

When the outbreak spread on a large scale overseas and infection numbers in China began to dwindle, many Chinese citizens living overseas began to look into ways to avoid the virus by escaping to China. But back home, travelers from abroad sparked major concern among the Chinese public, worried that returnees would bring the virus back. 
Oliver Wang, a data analyst based in New York City, says:
We overseas Chinese tried hard to be part of the solution, but were constantly considered as the cause of the problem.
Guilty Until Proven Healthy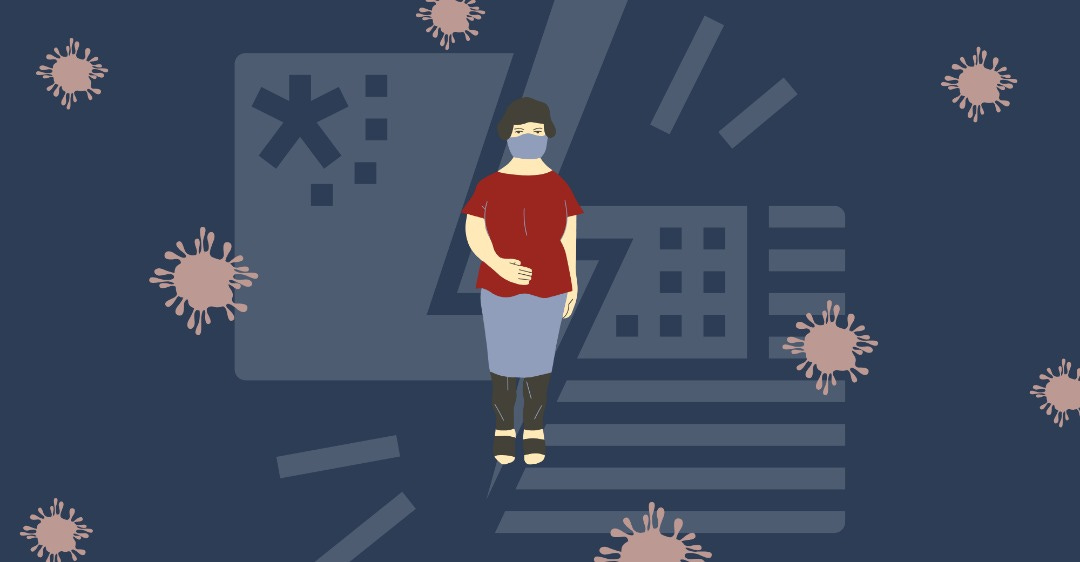 Courtesy: Caiwei Chen
For Chinese nationals in the U.S. returning to China because of the virus, life hasn't been easy. That's not just because of the need to transfer flights frequently and lengthy periods of mandatory isolation, although these too had to be endured.
Now, a new storm is raging on Chinese social media after angry cybernationalists began to take aim to a degree never seen before at Chinese overseas students.
Jane, 20, who studies at an American university made the decision to come back to China as soon as her school announced all classes had gone online. After three transfers and more than 40 hours of delays, she arrived at Beijing Capital International Airport on March 24.
Jane was immediately tested for the first time at the airport upon arrival and taken to Beijing Xiaotangshan Hospital by ambulance, where she tested positive.
While she and her family struggled to accept the fact, it wasn't long before they found out that one prominent Chinese media organization had leaked Jane's personal information, including her school name, last name, birth place and detailed travel history—this despite Jane's parents explicitly telling the news outlet that they didn't want her details to be published.
Jane quickly became the subject of a national debate on social media. On microblogging platform Weibo, one comment read:
The girl came all the way back home just to poison her own people.
Some people even maliciously speculated about her motives, believing that she was a "traitor" who lacked loyalty to her own country. Jane says:
My last name is not that common, so with the information leaked by the media, people can easily find more of my personal information. The pandemic is a global problem and I am as much of a victim as any other Weibo users' trolling me. Attacking me will not make things better.
Fortunately, Jane's was a mild case of Covid-19.
After 14 days of treatment and another two weeks of quarantine, she has now been confirmed healthy and has returned to her home in Beijing.
During her prolonged isolation, Jane felt more puzzled than ill, saying:
The medical staff seems to have little idea what to do with the virus, and neither do netizens who are pointing fingers at me.
Fueling Hatred
Xu Kexin, a student at the University of Pittsburgh and an avid Weibo user became a focal point of cyberbullying after she made controversial remarks about the pandemic.
In February, she said she didn't want to return to China because quarantine conditions for returnees were like being in prison. Xu also aggressively criticized China's response to Covid-19 in a not-so-subtle fashion.
But after trending on Weibo for three days, Xu issued an apology and closed her Weibo account. On April 2, four days after her disappearance from Weibo, multiple national and local authorities including Central Committee of the Communist Party of China reposted a commentary that blasted Xu for being "ungrateful."
Although Xu's remarks have disappeared along with her account, the prejudice and hostility against foreign students have survived on social media.
Oliver Wang, the data analyst, says the pandemic has made Chinese who study or work overseas into "culprits" as the people and government in both China and the U.S. seek to shift blame for the public-health crisis, saying:
Never have we suffered so much from sociocultural 'jet lag' as now.
*With contributions from Isabel Wang and York Zhang.

Caiwei Chen is a bilingual multimedia journalist who mainly covers culture, gender and innovation in contemporary China. A staff writer at Pandaily, she's also an incoming student of Columbia University's Oral History Master of Arts.
Contributing Chinarrative editor: Isabel Wang